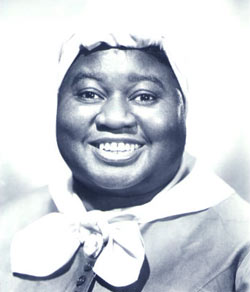 Today I babysat for my friend. She had a job interview and needed a favor. While I was "on the job" in her home, several workmen were there finishing up some repairs in her kitchen. The foreman introduced me to the rest of the crew as the "housekeeper," even though my friend had told him the night before that her best friend from college would be watching her chubby-cheeked, blue-eyed son. I guess he forgot and just decided I must be the housekeeper. Not the babysitter or the friend.
Later today, a very high-end public relations firm contacted me because they wanted to handle the publicity for my new book,
Kinky Gazpacho
. They came looking for me after they read a positive review of the book in
Publisher's Weekly
magazine.
Yesterday I worked a shift as a waitress in a cozy little restaurant near my home. One of my customers, a distinguished-looking White man of a certain age, waited until he'd had enough to drink and his wife wasn't looking to plant a wet slobbery kiss upon my face and whisper nonsense in my ear with his hot, stinky, breath. Ugh.
When my children see me come to pick them up from school they yell "mommy" and jump into my arms, safe once again.
In the eyes of the world I am so many things. I am a servant, a potential gold mine, a whore and a mother. I do not get to speak to define myself. I am a Black woman in America. I am so many things. I am nothing.
Does anybody else feel this way?
Peace!