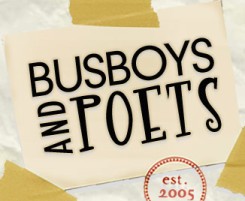 Shout out to all of the wonderful folks I met yesterday in the nation's capital. I led a workshop called "Writing My Identity" at the
All Souls Unitarian Church
located in the Columbia Heights/Adams Morgan neighborhood. You didn't have to be a member of the church to take the workshop but the majority of workshop participants were, and what a lovely rainbow bunch of people it was, each with an interesting story to tell. There was the Jamaican woman who had lived many years in Russia, the second generation Chinese woman from San Francisco, the Afro-Cubana who didn't learn the meaning of Black until she moved to the U.S. and the list goes on. It was a treat to be surrounded by so many interesting people eager to talk about my two favorite subjects, writing and identity.
I haven't been in DC in a long while and was pleasantly surprised to see so many different black, white, brown and yellow faces strolling down the same streets, hearing English and Spanish in equal measure. I don't know if that's a rarity viewed only in that particular 'hood or something special is going on in DC. And then to make my Meltingpot juices flow even more, I stepped into the grooviest bookstore/cafe called
Busboys and Poets
and wanted to make it my permanent home.
From their website, Busboys and Poets is:
"
... a community gathering place. First established in 2005 Busboys and Poets was created by owner Anas "Andy" Shallal, an Iraqi-American artist, activist and restaurateur. After opening, the flagship location at 14th and V Streets, NW (Washington DC), the neighboring residents and the progressive community, embraced Busboys, especially activists opposed to the Iraq War. Busboys and Poets is now located in three distinctive neighborhoods in the Washington Metropolitan area and is a community resource for artists, activists, writers, thinkers and dreamers.
"
I did a reading there and met dozens of extraordinary, colorful people. There should be a Busboys and Poets in every city to bring the beautiful people together, working to change the world. That's what the energy felt like in there. I didn't want to leave. (sigh)
Of course this was only a small taste of DC, but I'm curious from folks who live there full-time. What's DC like in terms of diversity? Do people of different races often mix and mingle? Where and how?
Peace!